We Provide

Quality Landscaping

Services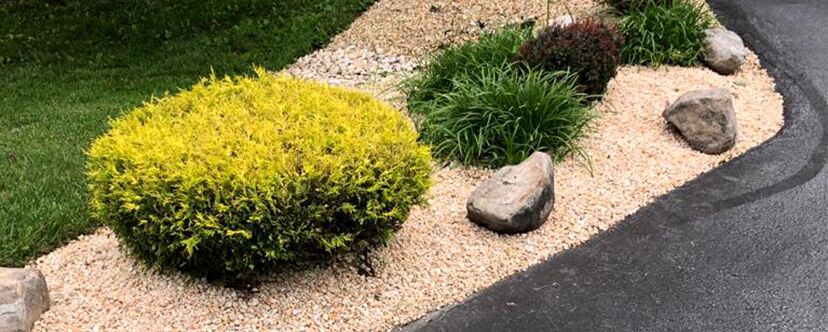 Landscaping
Landscaping is the process of enhancing the beauty and aesthetics of the outer piece of land by adding plants, flower beds, grass, and other ornamental materials. The extensive ground outside your house deserves to look as appealing as the rest of your house. Our landscapers carry out every project with the same level of professionalism. We add everything in your landscape that can contribute to its beauty. Whether you want a landscape extension, keeping track of plant growth, or keeping the trees and shrubs maintained, Fred's Landscaping is the one to call.
Maintenance
We believe that taking care of your lawns requires teamwork. Once we are done with designing and structuring your landscape, you can consult our specialists for the maintenance. We'll schedule grass cutting, shrub & tree pruning, and mulching to keep the grass green. However, regular maintenance includes sprinkling the grass and plants, saving the flowers from extreme sunlight, and removing the debris.
If you are too busy to maintain your lawn on daily basis, we can do it for you without a sweat. Just give us a call, and book our daily maintenance services.
Service Features
We have a team of trained landscapers skilled to transform any plain ground into the most picturesque area of your house. Our landscaping services include the following:
Uphold the landscape design
Ensuring plant growth
Planting decorative bushes. Plants, and flowers
General landscape maintenance e.g. fountain fixing, cleaning, applying pesticides
Removing dead plants and weed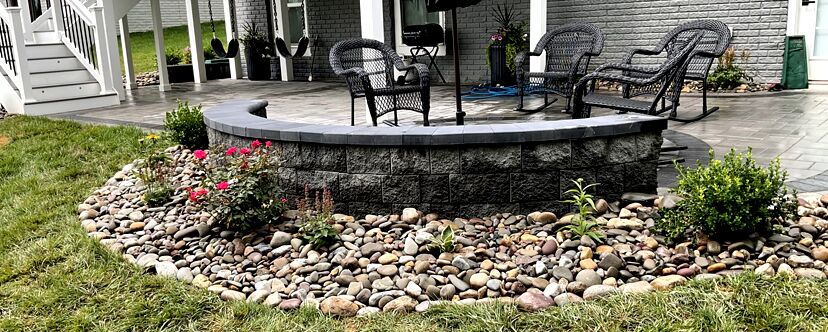 Pavers
The perfect landscape isn't complete unless hardscape is involved. Decks, stonework, and pavements are the boosters to make your landscape more valuable and exotic. We offer customized stone walls, deck designs, and pavers to make your outer space look contemporary yet classic. We assure you that you'll get quick, hassle-free, and professional transformation of your lawn. We have years of experience in beautifying surfaces with the best material and unique designs.
Maintenance
At Fred's Landscaping, we have the best hardscaping experts who will not only create stunning hardscapes for you but also maintain them. We know maintaining and cleaning your hardscapes can be tough because of your busy routine. Not to worry! Just like our lawn maintenance, you can also count on our hardscaping maintenance.
We'll clean the staircases, pavers, patio, deck, and sidewalks. Also, we'll keep a check on any potential damage such as a cracked staircase or chipped stone wall.
Service Features
Our stone, deck, and paving services entails more than you can expect from a landscaping company. Here is a list of our hardscaping services:
Pavers for paths and patios
Water features including sprinkler and fountains
Gazebos, decks, and patios
Stonewalls, retaining walls, or sleeper walls
Sidewalks, paver blocks, and staircases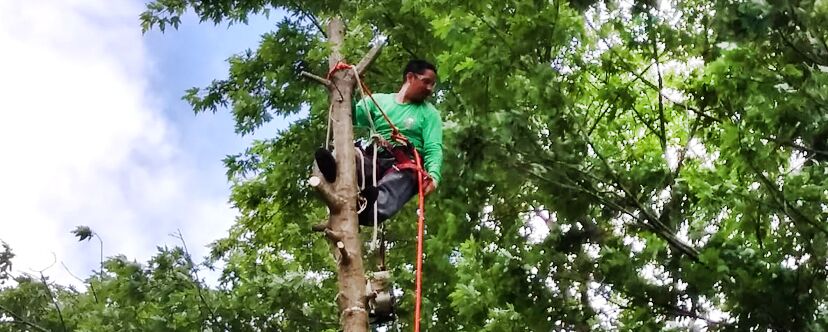 Trimming
Regularly trimming your trees and shrubs creates harmony and enhances the overall look of your lawn. Fred's Landscaping LLC offers detailed trimming services to increase plant growth and health. Our arborists follow professional trimming and pruning methods to cut the overgrown plants and remove loose branches or dead stems from them. A green lawn is a healthy lawn, so call us and make your lawn more striking!
Maintenance
When you call tree trimming experts at Fred's Landscaping, rest assured about getting the best results. Tree trimming is no doubt a difficult and dangerous task, but our arborists know how to do it. They'll come fully prepared with all tools handy, including bypass pruners, cutting scissors, and arborists' saws to cut the hard-to-reach dead branches.
We know how to get the job done right the first time. The quality of our services speaks for our standards. Give us a call, and get your lawn in shape.
Service Features
While catering to you with the most reliable trimming services, we make sure you get the following:
An overall beautified look for your lawn
Healthy growth for your plants and trees
Reduced risk of storm damage
Beautification of shrubs in different shapes and patterns
Restoration of dead and damaged plants
Read More
Spring Clean up
Are you tired of cleaning your yards and lawns whenever the season changes, and still fail to get the desired result? Don't worry and call Fred's Landscaping. We offer the best spring cleanup solutions at the most nominal rates in Germantown MD. Save your time and money, and let us take care of your lawn. We don't hesitate to go above and beyond when it comes to offering whatever is best for your lawn.
Maintenance
Spring is the season when your lawn can thrive and grow if only you maintain it. Fertilizers work more effectively and flowers grow more colorful in this season. With little effort and care, you can also make your garden stand out in the neighborhood.
We offer premium services where we'll overseed the grass to make it grow greener and fuller. We'll install flower beds with seasonal flowers. We also offer spring irrigation to provide sufficient moisture to your landscape.
Service Features
We are the one-stop solution for all your lawn cleaning needs. Our services include, but are not limited to the following:
Re-edging and cleaning the flower beds
Removing the composite debris
Re-seeding
Aeration
Cleaning the garden from leaves, branches, and other debris
Read More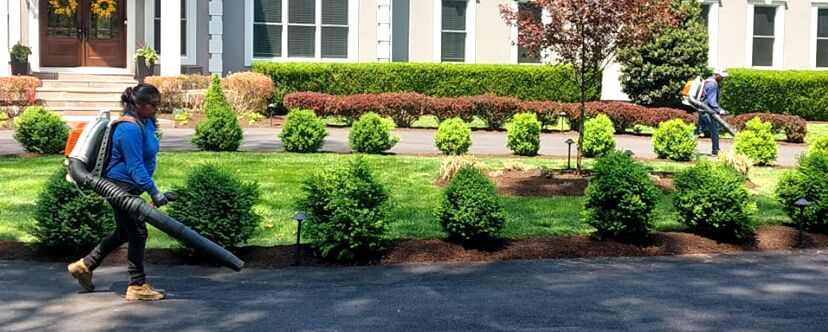 Leaf Service
Autumn and fall are the seasons of beauty. If you enjoy the charms of these seasons, you must also have experienced the hassle of dealing with the fallen leaves. Piling them up, picking them one by one, and racking them up will not do the work for you. If you are done with trying out all the failed attempts to remove the leaves, it is time to call the experts. Hire our leaf removal services, and leave the leaves to us!
Maintenance
Seasonal falling of leaves in your garden, backyards, and on your rooftops is common. All you have to do is find the right company to help you out with the removal. Our leaf services are detailed and not limited to only the removal.
We also help boost the health of your plants and trees by spraying pesticides and insecticides to keep the leaves safe from pest attacks. Our team will also make sure that our plants are getting enough water and sunlight to stay fresh and green.
Service Features
We clean up your lawns and backyards from leaves using the latest techniques and advanced equipment. Long gone are the days where people used sacks to fill up the leaves one by one.
We use blowers and mulching mowers to gather all the leaves at a spot
Our packing and scooping tools help us pick them up in piles
After removing and disposing of them in our trucks, we'll clean the lawn
We'll handpick any branches or leaves left behind during the cleanup
Read More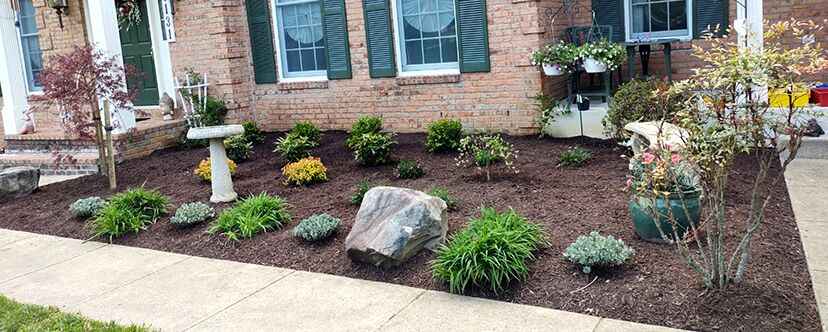 Planting Trees, Flowers
Plants, trees, and seasonal flowers are the most eye-catching things in a beautiful landscape. While trees give enough shade and shelter around the house and garden, flower beds add to the color and versatility. Shrubs, plants, and grass adds to the greenery and completes the look of your landscape. Fred's Landscaping LLC offers the best lawn services, including tree planting and flower bed installation. We bring your abstract ideas to a green and colorful reality!
Maintenance
If you are looking for the perfect transformation of your home exterior, look no further than our plant and flower services. Give your guests an everlasting impression by making your lawn the centerpiece of your house. We'll choose the most optimal places in your lawn to plant the trees where shade is needed.
Covering the surroundings of your lawn can block sunlight and affect the growth of the flowers and smaller plants. Touch me not, foam flowers, and primroses need extra shade while some other plants will need sunlight. We ensure that all the flora and fauna in your garden get enough shade and sunlight.
Service Features
To make your landscape more exquisite and aesthetic, we make sure to help you choose the best plants and flowers within your budget.
Planting new plants
Flower pots
Flower beds
Grass beds
Tree planting
Trimming and pruning existing trees and plants
Removing dead flowers
Shaping the shrubs
Read More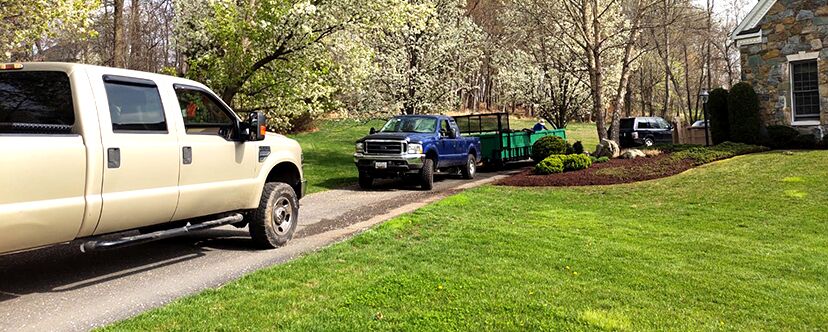 Weekly Lawn Mowers
Lawn mowing is the most important part of lawn care. Regular lawn mowing has two-fold benefits, including the immediate results and the long-term advantages. Weekly lawn mowing makes the grass equally cut, which makes your lawn a pleasant sight for the eyes. It also keeps your grass healthy and safe from pest attacks. We know that you don't have the time, energy, and equipment to mow your lawn every weekend. So, call Fred's Landscaping, and let us do the tough job for you!
Maintenance
We are always ready to make your lawn worth a while by keeping it clean and maintained. You don't have to spend your weekends sweating under the sun with a grass cutter or shrub clipper. Just sit back and relax while we do it for you.
From mowing your lawn to removing the debris from the patio, deck, and sidewalks, our lawn mowers provide you with a full maintenance package. So, when you are looking for professionals to make your lawn spectacular, trust Fred's Landscaping LLC.
Service Features
We believe in doing our job right the first time. We offer a complete weekly lawn mowing service where we'll:
Send a team of professional mowers equipped with all the tools
Mow the lawn from every direction and leave no edge un-cut
Clean the hardscape edges from overgrown grass and weed
Blow all the mowed grass and extra leaves
Spray the grass with insect control and weed control spray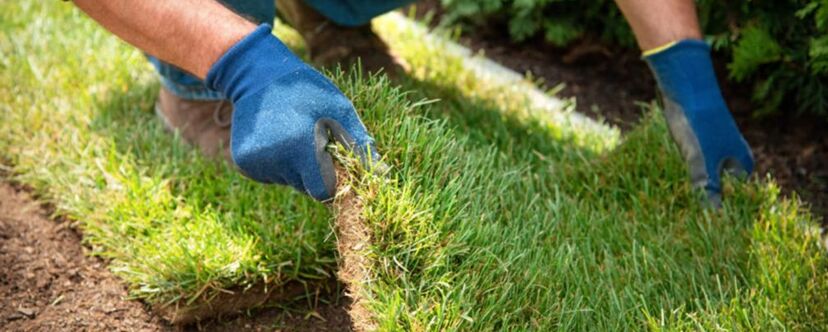 Sod and Seed
A healthy lawn increases the value of your property. Your lawn's overall appearance and sustainability depend on the quality of grass and lawn care practices you follow. A healthy, thick, uniform green lawn can be one of the most beautiful things in nature, but achieving and maintaining that look can take a lot of work. If you want an instantly green lawn the day your contractors finish their work, sod installation can be a perfect choice.
Fred's Landscaping offers sod installation services to help you get the lawn of your dreams. We are a local landscaping company serving the German town area. Our experts will work with you to design a sod installation plan that best meets your needs.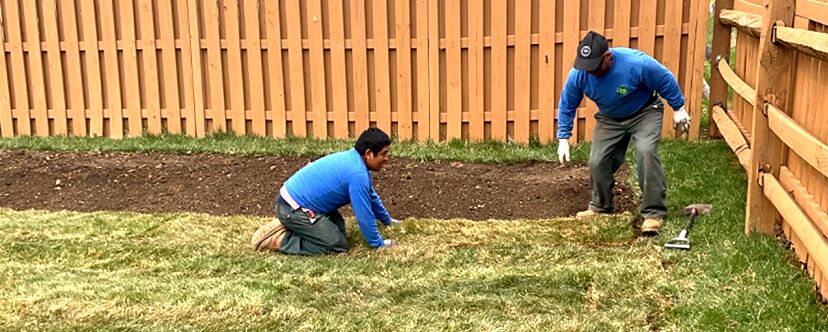 In summer new Grass
Whether you are revamping your lawn for summers or initiating the landscape building, we can help. We offer the best sod installation services to transform your landscape in no time. We also offer seeding for the grass growth in summer, but it can take time. Sod is pre-grown grass that looks like a mat while the soil and roots are intact. It is usually grown on farms and gets installed as it is. If you want quick results, our sod installation is the best for new grass in the summers.
Maintenance
Soon after the first sod mat is laid on the ground, one of our team members will turn on the sprinkler hose so that the soil gets mixed with the sod's base. Doing so will also remove any air pockets between the sod and the ground. Once the sod is fully installed, we'll leave the sprinkler to water the rest of the area for moisture balance.
In short, we leave no corner unattended when it comes to beautifying your landscapes. All you need to do is water the grass for 30 minutes every day. You can also call us for mowing the lawn after three weeks of the sod installation.
Service Features
The process of sod installation is almost similar to grass seeding with the exception that you won't have to wait for it to grow. Here are our service features:
Ground preparation and cleaning of any vegetation
Removal of any debris and rocks
Sprinkler installation
Laying down the sod lengthwise
Smoothing down the sod grass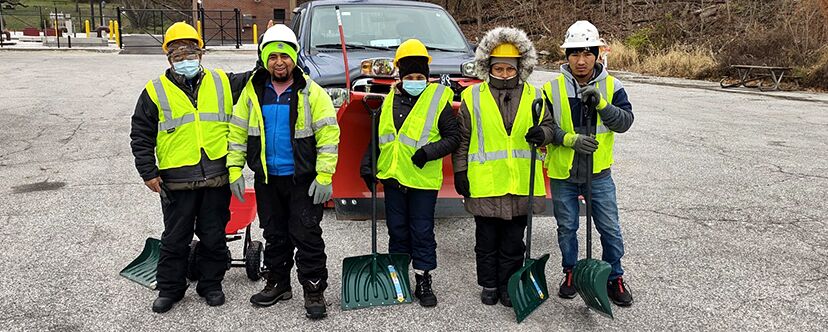 Snow Removal
Germantown MD gets an average of 25 inches of snow every year, enough to block the outskirts of your house. During this time, when snow becomes your major restriction to go outside, you need a reliable maintenance company to help you out! Snow removal is a dangerous job, so it is better that you leave it for the pros. Fred's Landscaping is the name to trust. We are accustomed to clearing stubborn snow and ice after heavy snowstorms.
Maintenance
The most common mistake homeowners make is trying to melt the ice with water. The more you through water on the ice, the harder it will get. Instead of making it difficult, call our experts. We know how to prevent the snow from piling up again after the removal. With our extensive knowledge and advanced skills, we guarantee long-term results.
So, don't let the snow affect your daily routine, and call us. From your roof to your walkways, we'll clear your house from the smallest icicle.
Service Features
Our snow plowing team is fully equipped with all the tools, including snow plowing trucks, snowblowers, and shovels to make the process quick.
De-icing the outer area
Scraping the hard snow from the roofs, decks, and patios
Clearing the site with the help of blowers
Shoveling the snow
Snow hauling
Read More
We Provide a Unique
Customer

Experience
Our goal is to satisfy everyone with a Great Maid Experience.
Fred's Landscaping did a fantastic job cleaning up our yard. We had years of leaves piled up. They made short work of what felt like a never ending task when we attempted to clear it ourselves. Fred was very knowledgable and gave us several options for a few other ideas we had. I would highly recommend their services.

Had an awesome experience working with Fred and his team. They were on time, delivered exactly what we had envisioned, and more. They went the extra mile by clearing out the sides of the property and the results looked fantastic. We unfortunately didn't take any before pictures, but the area looks wonderful and it was even completed early! Will be going back to them for any future landscaping projects, for sure!

I needed help with: - Over grown trees and bushes - Yard flood every time it rain - Front of the house looks like a hunted house with overgrown plants that were planted with no particular design Fred's Landscaping blew the competition to dust with his creativity, design options, and answering every question and best of all every call! What stood out the most is Fred genuine personality, professionalism, and knowledge. Project work included: - Concrete work - French drains installation - Trimming trees and bushes - Planting new plants and replanting and repositioning existing plants - Yard regrading and clean-up - Fountain installation - Exterior lighting. Results were amazing, Fred's Landscaping turned our house into a home! I Highly recommend Fred's Landscaping.

Provided free consultation. Gave us various options and suggestion for our needs. Work completed in a timely fashion. Happy with our landscape

Fred did an amazing job with laying down decorative stones and river pebbles to make my backyard deck area look clean.. Was very responsive to my inquiries, quickly assess the property for an estimate, and shared his opinions on my thought processes to ensure that I was happy With the end results. He also planted some beautiful some beautiful annuals around the property. The period we are so satisfied with his work that we have already begun the planning process for more projects. Great job Fred Andrew
Fred and his crew did a great job for us gettig rid of lilac bushes, planting a tree and relocating an evergreen bush. Very professional, exceptional value and very knowledgeable. Next time I need landscaping services I will definitely use Fred's Landscaping. Highly recommend this company.
Excellent experience with Fred and his friendly team. Easy to work with and share our design ideas as well. Fred really knows his plants/flowers and shares his knowledge about what works in the space and how to maintain the landscaping after. He was also mindful of our dog and cat and chose plants accordingly. Price was reasonable and done on time. Highly recommended.

Kristine Junker
2021-06-17
Fred has been caring for my yard for over two years. He and his crew have consistently gone above and beyond expectations. They cut, edge, and clean the area of clippings weekly. Even my patio looks great after they removed the weeds between the pavers. ?

First time using them for spring cleanup and to convert a small area where grass wouldn't grow to river rocks with a border. The did a first class job. Very professional and we would highly recommend them.

Rhonda Campbell
2021-03-26
Fred and his crew were amazing. Fred kept me apprised of everything he was doing. He pruned my trees, pulled up dead and unwanted bushes, cleaned up leaves, mulched and mowed for a great price. He even got rid of snakes. Yikes! His crew was on time and cared for my yard like it was their own lawn. I really liked that they didn't rush. They took time to finish details. Most definitely will be my permanent lawn care crew. Thanks Fred!
Don't Hesitate to contact with us for any kind of information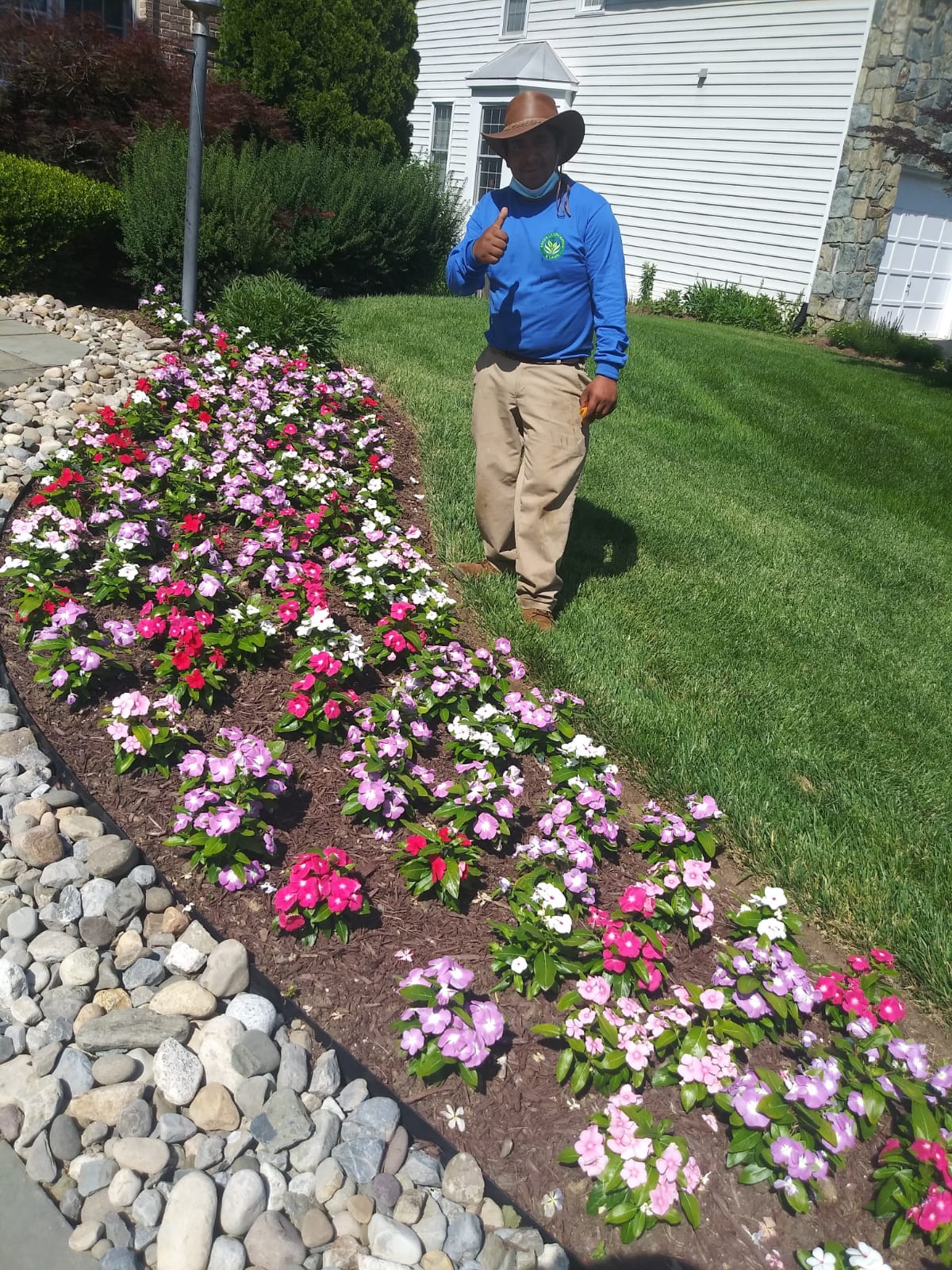 Contact us for a free quote
5 minutes of your time for a free quote, what are you waiting for?