Let Us Take Care Of Your Lawn Spring Cleaning Needs In Germantown, MD
Spring is the perfect time to start caring for your lawn and garden. It's also a time when you want to spend time with friends and family, enjoy life, or maybe relax after a long winter. It is a perfect time to maintain your lawn and give it that makeover it deserves. We know the difficulties of maintaining your lawn during the spring season, including picking the dead twigs off your grass, removing leaves from the flower beds, and much more.
Your search for a pro for lawn spring cleaning ends here! Fred's Landscaping is offering reliable, efficient, and top-notch spring cleanup in Germantown, MD. Let us do the lawn spring cleaning for you, and we'll get your lawn in tip-top condition, ready for the spring season!
Is Spring Cleaning Worth It
Lawn spring cleaning is a great alternative solution for people who don't want to cut their grass throughout the year. Spring is a perfect time of year for this as it means you can keep your garden tidy simply with some hard work behind the lawnmower and no risk of doing it again until next spring.
Our spring cleaning services are designed to allow homeowners with neglected lawns the chance to bring them back into shape so that they can enjoy their lush green yards again. Call us today to get more information about this spring cleaning estimate!
At Fred's Landscaping, we understand that cleaning your lawn for spring is a hectic job. Don't worry because we'll do tot for you. Our services include:
Cleaning away all the leaves and debris from your lawn
Mowing and cutting the grass
Re-edging the borders of your trees and flowerbeds
Aeration and adding new layer of mulch/li>
Call Now
What Our Spring Cleaning Include
We offer professional spring cleaning in Germantown, MD, with many options tailored to your specific needs. We follow a detailed cleanup procedure that involves the following steps:
Removing Debris, Leaves, And Weed

It can be a challenging and tiring job keeping your lawn looking tip-top, getting rid of weeds, cutting grass, sweeping leaves, and scrubbing patios on your own! Let us come and do it all for you. Our experienced spring cleaners will clear your entire garden in just two hours. We sweep away the leaves and debris, collect all the cut grass from around your house and patio, edge any lawn edges that need attention as well as for trim hedges if required.
We Use The Best Equipment

Tree pruning is an important part of having a well-maintained area. Not only does it improve the health of your trees, but it also looks better without overgrown branches. We use essential climbing equipment and follow industry standards to guarantee our customers get the best quality job around. We use the best-quality hand shears, pole pruners, and a pruning saw to get the expected results. You can trust our experts to receive the best services no matter what conditions your trees are in.
Get in touch with us if your garden is starting to look like something out of The Jungle Book. Each lawn has grass of different types, sizes, and levels of growth and density. Let us help you with your cleanup needs. Our professional grass mowing service removes unwanted and overgrown grass that makes your lawn look like a place for the wild. Just one call, and we'll take care of all your lawn mowing needs for the rest of the year.
Once we are done with the debris removal and grass mowing, we'll fertilize the soil for better plant and flower growth through mulching. We offer a wide range of services, including mulching, fertilizing, re-seeding, pruning, raking, and more! Adding a new layer of mulch will provide the moisture the soil needs after the dry winters. Call us today and schedule a time to make your lawn presentable
Edging Planting And Flower Beds
Re-edging is quick and easy with the right tools. Hire our gardening services for a professional edge for your lawn and flower bed re-edging. We'll save you time and effort so that you can focus your attention elsewhere!
With our advanced machinery and equipment, re-edging your flower beds and plant beds is faster than ever before. For a great value on cleanup services in Germantown, call our team today!
Don't Hesitate to contact with us for any kind of information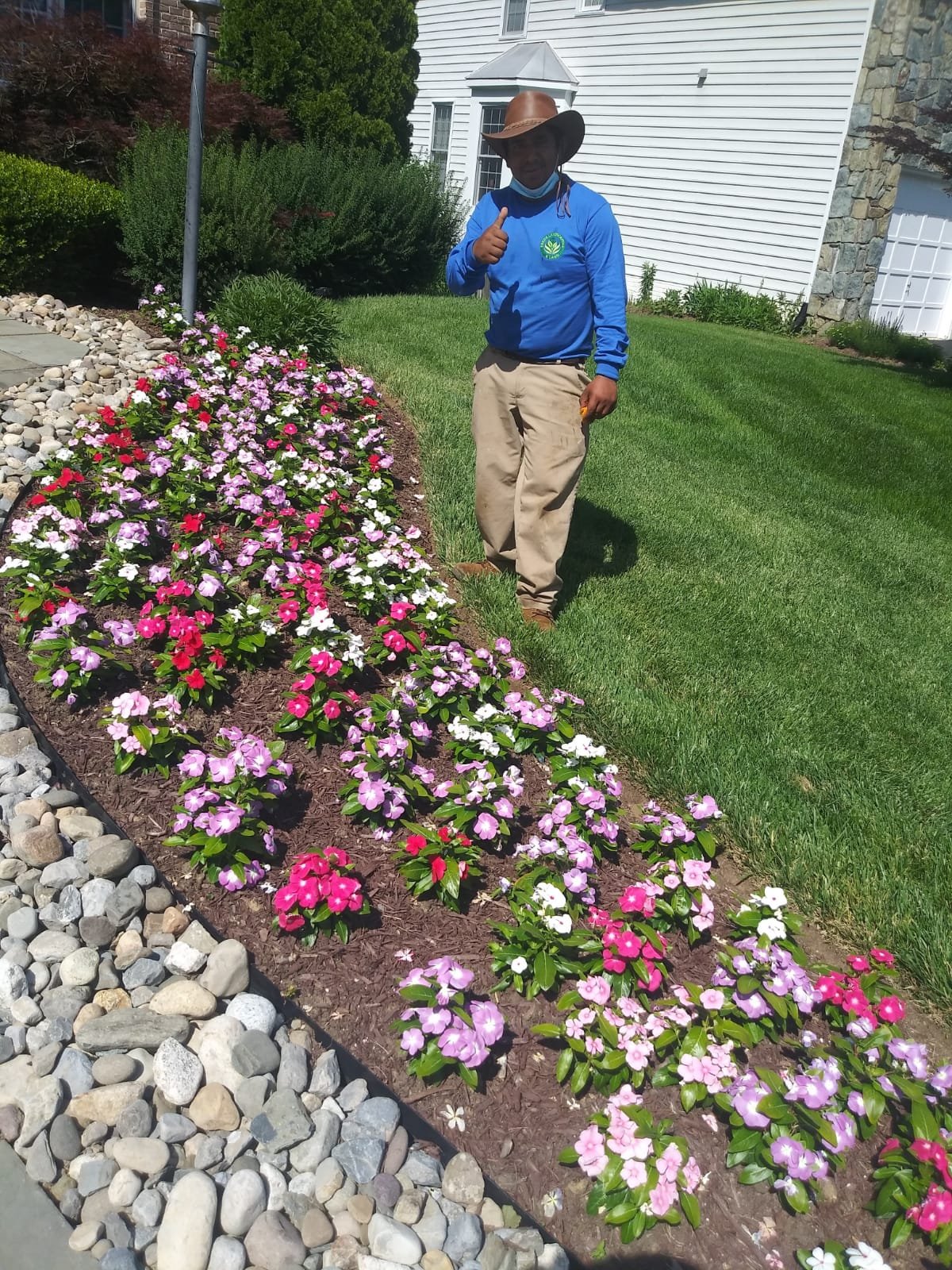 Contact us for a free quote
5 minutes of your time for a free quote, what are you waiting for?