Get Complete Care Of Your Landscape Needs With Our Landscaping Services In Maryland
A beautiful and lush green landscape doesn't happen by itself. It needs constant time and attention. If you have a green thumb, you will likely feel the urge to make your current landscape design better and better. You don't have to be a gardening expert or spend a fortune to make your lawn and garden look as good as the one next door!

Let us help you make your yard stand out! Fred's Landscaping provides a wide range of residential landscaping services in multiple areas of Maryland,  including Germantown,  Potomac, Aspen Hill, Roseville, Montgomery village  Gaithersburg and Green Valley. We offer our customers 100% satisfaction, competitive rates, and expert technicians when it comes to the landscaping needs for any home from small yards to large estates. Give us a call whenever you need to upgrade your current landscape or building a new one.
Experts To Give You The Best Landscape Ideas Maryland
We all want to live in beautiful surroundings. However, it's hard to find someone who is a real expert when it comes to landscaping. Our team of highly trained landscapers will get on with making your lawn look superb while you sit back and enjoy your spare time. We have a team of certified arborists and expert landscapers to convert your dull-looking lawn into the most beautiful landscape in your neighborhood. Whether you need an organic garden, formal or informal landscape, English Garden, or woodland landscape, our experts know how to design them in the most incredible way.

Professional Landscaping Services For Healthier Lawns
At Fred's Landscaping, our primary goal is to help you create the ideal landscape for your home by achieving your vision. Our service also extends to helping you with specific tasks, whether that's planting trees or maintaining your garden. Our team of professionals is here for you! We're dedicated to helping you enjoy your garden's beauty every day of the year.
Call Now
Pruning And Trimming
If your trees are growing out of control, it might be time for a trim. Overgrown trees and misshaped shrubs can give your house an eerie look. It can also be dangerous for the structure of your house, especially if the trees have started growing into your windows.
Fred's landscaping service provides high-quality tree trimming/pruning services, professionally handled by expert arborists with years of experience all around the Maryland area. Allow your trees to grow in balance, and let us trim them whenever needed. Not only that, but we can also prune your shrubs into any shape you like.
Lawn Mowing
Are you tired of the ever-growing grass making it look like a jungle? Lawn grass should be mowed weekly to keep it green and healthy, along with giving it a neat look. Hire our professional lawn mowing service, and you will save yourself the frustration that comes with crappy lawn care. Our lawn mowers know how to level the grass the best way. While mowing, we'll also remove the weed, shrubs, and leaves from the grass.
Mulching
To make your garden bed look more attractive, our landscapers add organic mulch that'll keep the soil free from moisture and frost heaving in the coming season. Grass clipping, newspaper, pine needles, or bark; name the type, and we'll mulch it for you! Our mulch installers have in-depth knowledge about the type of mulch suitable for your soil type for better plant growth.
Irrigation
You may not know this, but your lawn requires water in a minimal and specific amount. The reason why many lawns get damaged is due to excessive watering. Fred's Landscaping installs custom-designed irrigation systems for residential properties, making us the most versatile landscaping company in MD. Investing in irrigation doesn't have to break the bank. That is why we offer affordable solutions according to the size of your lawn.
Leaf Removal
Letting leaves pile up around your property is not only unsightly but can also come with a host of hazards. Let us groom your lawns with our leaf removal services. Our services are designed to rake away all the leaves, weed, and debris away from your lawn. We'll not pile up the leaves and leave! We'll collect them with the help of leaf-blowers, after which we'll scoop them away from your lawn.
Design, Transform, and Enjoy!
As professionals, we work closely to your requirements to achieve the maximum level of perfection. Connect to our experts with your landscaping design ideas and expectations, and we'll assist you with the scope and investment required to get the job done. We promise that you'll get a fully transformed version of your landscape that you'll fall in love with at first sight.
We offer free consultations and estimates. We take pride in our work because we are consistent in exceeding customer expectations. We look forward to working on your lawns, so give us a call today!
Don't Hesitate to contact with us for any kind of information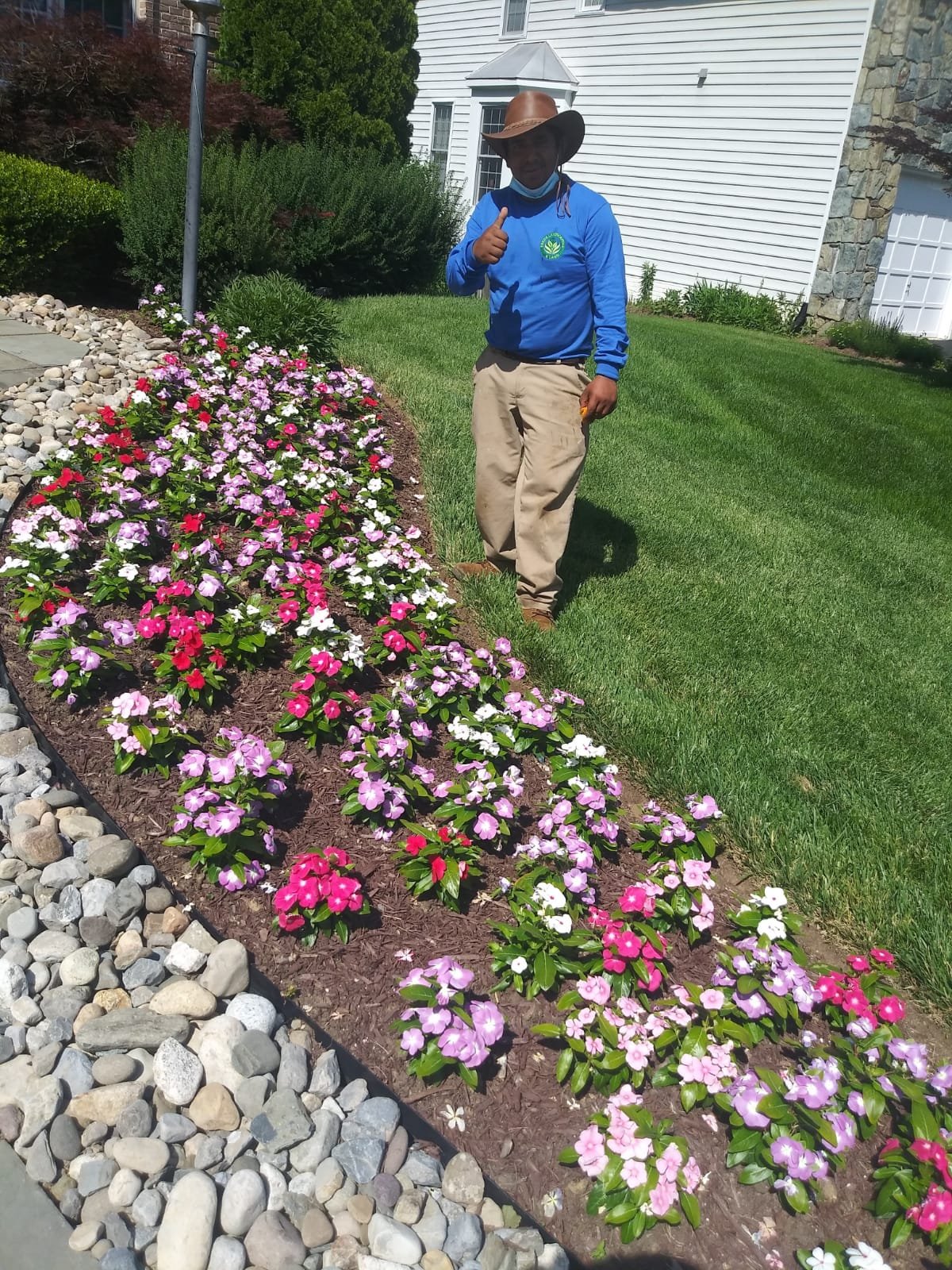 Contact us for a free quote
5 minutes of your time for a free quote, what are you waiting for?