Beautify Your Lawn With Green Trees & Colorful Flowers with Fred's Landscaping

You dream of a beautiful green garden, but you don't know where to start. Even after watching hundreds of videos, you can't do it like an expert landscaper. Along with that, you don't know what trees, plants, or flowers you should plant according to the type of soil your lawn has. If you want your garden to be a place of beauty and serenity, it's essential to work with the best landscaping team in town, like Fred's Landscaping LLC.
We are passionate advocates for protecting our environment. So, if you need trees planted, grass seeded, or flowers beds laid, then look no further, and call us. We offer professional planting services in Germantown, MD, at affordable prices with no contracts or hidden fees. If you can't cope up with the hard work of planting or having to buy expensive gardening equipment every year, then let us help you out!
Importance Of Planting For The Environment

Trees and plants are essential for our ecosystem. Cultivating more green spaces and planting more trees in your lawns and backyard can help reduce the excess carbon footprint from the environment. More greenery gives wildlife a better refuge and helps them from getting affected. Trees, flowers, and plants add to the beauty and help mitigate the poor air quality in urban areas. Some major benefits that highlight the importance of increased plantation as listed below:
The vibrant colors of flowers and lush green trees add beauty to the atmosphere.
Trees keep your homes cooler by providing shade in summers.
More shade means saving on energy costs.
Reduced risk of storm damage to your property
Plants have pollutant filters that absorb carbon dioxide and release oxygen
Call Now
We take care of everything from start to finish so you can sit back and enjoy your yard while it grows into something beautiful!
Tree Planting Services Germantown MD

Planting more trees enhancing the exterior beauty of your house. More trees act as a natural wall by giving you more privacy and shade. Fred's Landscaping will help you transform your yard and make it the centerpiece of your property. Our arborist ensures the health and safety of your trees and shrubs by expertly planting them in the right soil conditions, with the right amount of sunlight and irrigation. We can plant any tree you want, including maple, oak, willow, redwood, Birchwood, and tulip trees. Don't wait any more when you are looking for professionals for tree planting nearby in Germantown, MD, and give us a call.
Everyone loves to see their garden full of vibrant and colorful flowers blooming. Let our team of professionals help. We've got years of experience in flower planting services. We know every flower like the back of our hand. With a few details from you and a chat or two over the phone, we can recommend beautiful flower arrangements that fit within any budget. We'll ensure that you choose the right flowers depending on the amount of shade and sunlight your lawn gets. We have a range of seasonal flowers as well as the ones that live around the year.
Get in touch with us if your garden is starting to look like something out of The Jungle Book. Each lawn has grass of different types, sizes, and levels of growth and density. Let us help you with your landscaping needs. Our professional grass mowing service removes unwanted and overgrown grass that makes your lawn look like a place for the wild. Just one call, and we'll take care of all your lawn mowing needs for the rest of the year.
Affordable planting in MD
While there is no such thing as perfection, Fred's Landscaping strives to deliver the best results possible by ensuring that we exceed our clients' expectations every time they hire us to work on their property. Our affordable planting services will make your backyard look like something out of an advert. We also offer a free landscaping consultation so that we can create the perfect design together. Our team will help you design your ideal garden with plants and flowers that are suitable for your space.
Don't Hesitate to contact with us for any kind of information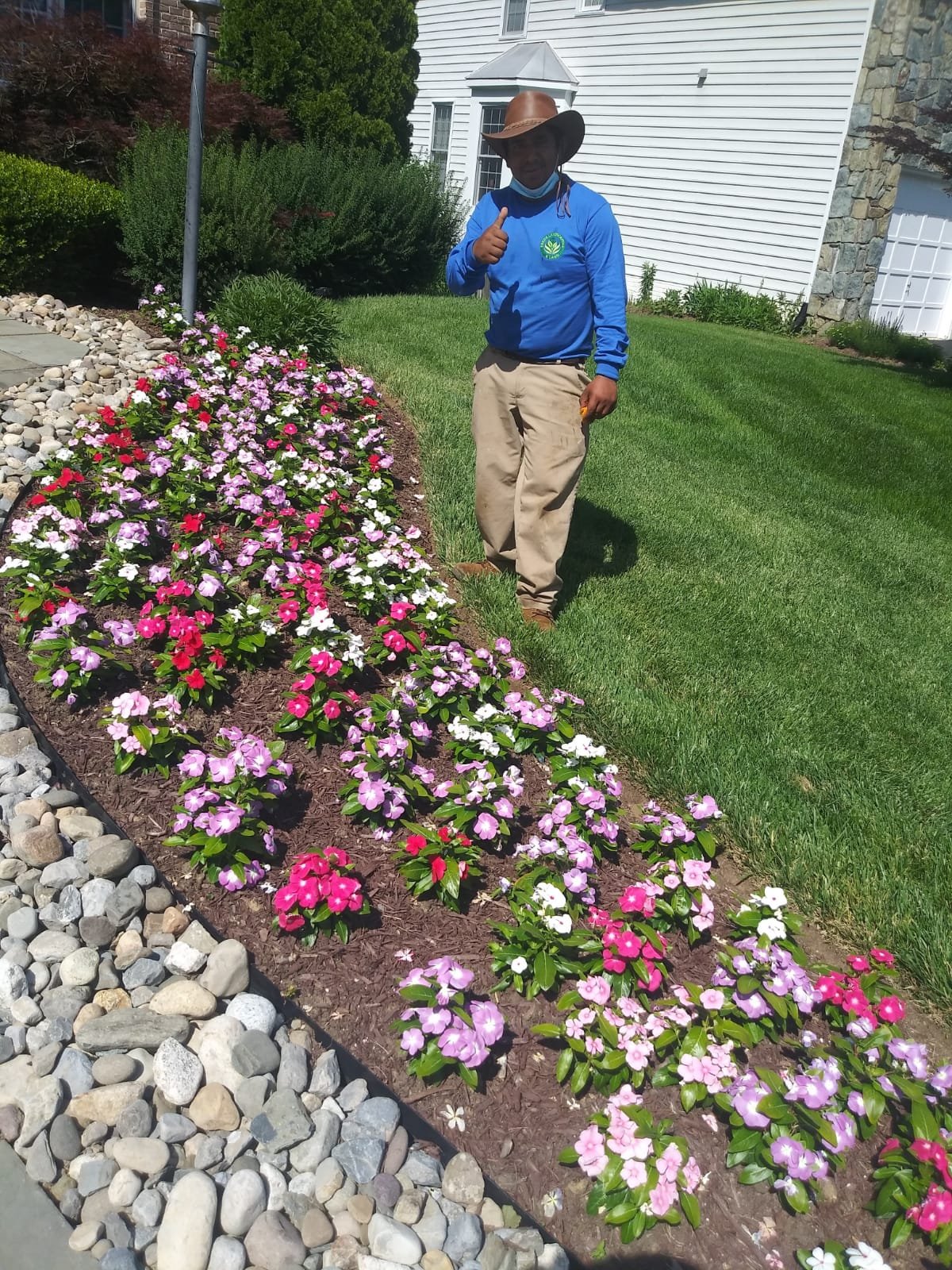 Contact us for a free quote
5 minutes of your time for a free quote, what are you waiting for?