Montgomery Village
landscape Design
Make your landscape the centerpiece of your home with Fred's Landscaping
Lawn designing
Stonework and pavers
Laying mulch, flowerbeds, and plants
Call us Today
Book Now
Offering Everything You Need For A Perfect Landscape In Montgomery Village MD
Doing the lawn yourself is labor-intensive, time-consuming, and requires a range of skills. That's why you need someone to help you with all this. Fred's Landscaping is a reliable landscaping company you can count on to get your yard in shape. We do more than just mow and edge your lawn with our custom-designed landscapes. We are a full-service landscaping company in MD providing professional quality service that will add value to your property.
We know what we are doing. We have the knowledge and skills to deal with any landscaping issues that come our way. We use quality materials to ensure every job gets done the right way. We always deliver the best residential landscaping services leaving our customers more than satisfied. Give us a call for a worry-free lawn.
From Planting A Tree To Completing the Design, We Can Help!
Fred's Landscaping is a landscape construction company specializing in hand-laid stonework, masonry services, paving stones, retaining walls, patios, walkways, and driveway work. We also offer sprinkler systems installation for the landscapes that need detailed attention. No matter if you are searching for the best landscaping ideas in Montgomery Village or need an expert to help you with your landscaping design, we can assist you.

We've been providing landscape designs and maintenance services for years, so we know more about gardening than the back of our hands. Here at Fred's Landscaping, we've got all styles covered. So, whether you fancy a lush woodland flowered oasis or create an urban vibe, we can create exactly what you want for your private garden.
Contact Us
Landscapes With Pavers And Patios
A beautifully designed landscape right alongside a sequence of pavers can give a more harmonized and balanced appeal to your landscape. We'll create the perfect blend of soft-scaping and hard-scaping by designing flower beds and plant beds around the pavers so that you can have a perfect spot to sit right in the middle of your yard. We can also create sidewalks around the garden to give it a more spacious look. If you want to add a more classic feature in your landscape with a retaining wall, we'll add that depending on the size of your yard.
Fred's landscaping service provides high-quality tree trimming/pruning services, professionally handled by expert arborists with years of experience all around the Maryland area. Allow your trees to grow in balance, and let us trim them whenever needed. Not only that, but we can also prune your shrubs into any shape you like.
Landscape With Water Features
Nothing can look more relaxing and serene than seeing a garden with beautiful water features included in it. By integrating water features like pondless waterfall, garden fountains, backyard waterfalls, rock ponds, or outdoor fountains, you can transform the whole look of the landscape. Your landscape is the first thing people will notice as they enter your property, and we'll make it worth a sight. We specialize in creating your landscapes with the most impressive water feature designs. All you have to do is give us an idea of your dream landscape, and we'll convert it to reality. When you want someone you can count on to complete your project on time and ready to start another one, we're here for you. We know how to create inspiring landscapes using water features.

Woodland Landscaping Style
If you are looking for a low-cost and low-maintenance for your outer area, then we have the perfect option for you. Our experts are exceptionally skilled at designing the best woodland-styled landscapes. Depending on the climatic conditions and the amount of sun and shade your lawn has, we'll plant trees, shrubs, and flowers that grow with little human interference. These landscapes are ideal for compact-spaced lawns. However, if you have a larger outer area, we can add wooden chairs or benches and stone pathways surrounding the landscape. Rest assured, this landscape will be your best investment in years to come.
Adding A Tropical Touch
Although Montgomery Village is not a tropical suburb, the climate here is ideal for designing your dream tropical landscape with big leaf plants, bold colored flowers, and all the palm trees you want. We are the experts who know how to use the perfect hardscapes with tropical plants. We'll plant a lot of palm trees around the corners of the landscape while using paving stones for the patios and walkways. You can also add wooden decks if you don't have space for a patio. The best part is that all the decorative details will be so accurate, you'll be amazed.
Oriental Garden
Oriental landscapes are perfect for small front and backyards by incorporating water features, stonework, and some traditional elements from Asian landscaping designs. If you want to convert your lawns into something more calming and natural, we can do it for you. Our professional landscaping is second to none. We ensure that your garden will be cared for like it's our own.
Professional Arborists & Landscapers
Fred's Landscaping LLC will make your yard beautiful year-round. Our professional landscapers will consult with you to discuss all your landscaping needs and develop the best design for your property. We are your one-stop solution for all your landscaping needs in the MD area. We can handle any landscaping project, no matter how big or small! Whether it's getting rid of that pesky layer of topsoil or meticulous spring planting, we've got you covered. Give us a call and get a free quote for your next landscaping project!
Contact Us
Don't Hesitate to contact with us for any kind of information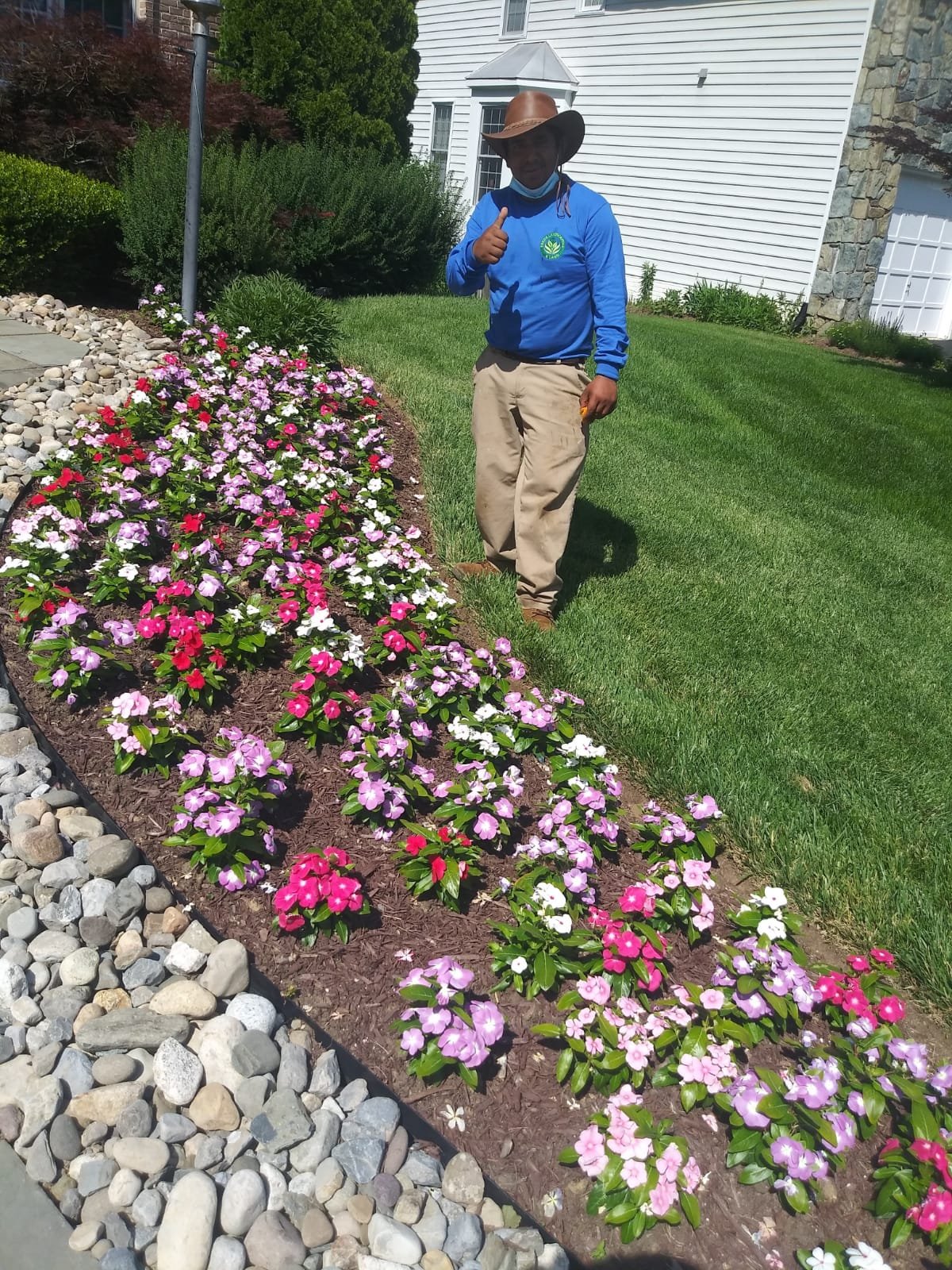 Contact us for a free quote
5 minutes of your time for a free quote, what are you waiting for?