Fred's Landscaping Offering The Best Lawn Mowing and Installation Services
Mowing your lawn can be a pain in the neck. It's nearly impossible to get around the whole yard in one go because you always end up repeating parts. You need a professional landscaper who knows about lawn mowing. Instead of spending extra time and money on mowing your lawn all by yourself, get in touch with Fred's Landscaping.
We offer competitively priced lawn mowing services in Germantown, MD, that fits into your schedule. Our professional teams provide quality workmanship and prompt arrival times. We cut grass precisely and effectively, saving you time and money while creating a look that will impress your neighbors. Our experienced technicians have years of experience in the landscaping business, so no job is too big or complex for us
Why Lawn Mowing Is Beneficial

Your lawn is not just about lush green trees, shrubs, plants, and flowers. One of the most basic tasks that most homeowners overlook is lawn mowing. To keep your lawn healthy and green year-round, keeping your grass mowed 2 to 3 inches is the best thing to do.
Not only it gives your lawn a neat look, but it increases the overall value of your property. When you regularly mow your lawn, it promotes better grass growth, improved lawn health, reduced risk of pests, and enhanced neatness. It keeps the root system healthy so that more nutrients are absorbed in the soil.
By hiring our lawn mowing services, rest assured that your lawn will look picture-perfect. We understand that you don't have the time, tools, and energy to mow your lawn all alone. That's when we come in. Our lawn mowing services are backed with experience and industry-leading mowing techniques that help us finish every project on time. Give us a call, and let us do the hard work the smart way!
Call us
We'll Keep Your Lawn Lush & Green
Lawn mowing doesn't always have to be agitating and expensive. With Fred's Germantown Landscaper, you don't have to crawl around your hands and knees, pushing the mower through tall grass and straining your backs. Just give us a call, and we'll do it for you!
Weekly Lawn Mowing Service

At Fred's Landscaping, we take our customer's satisfaction very seriously. Call us for a weekly lawn mowing, and we'll arrive at your home at the agreed time. Rest assured, our lawn care experts will do an excellent job cutting your lawn to the highest standards. They will carefully remove all the weeds and shrubs as they mow so your garden gets complete maintenance. We'll cut the grass from a different angle every week to stimulate better and greener growth. We care for your lawns just like our own!
At Fred's Landscaping, we don't just mow lawns; we offer complete lawn maintenance to keep your outer space in pristine condition. Our team of lawn specialists can take away the burden of maintaining your lawn. We provide a range of lawn maintenance services, including the following:
Fertilization
Pest control
Tree and shrubs pruning
Weed removalg
Yard cleanup
Border edging
Aeration
Irrigation
No one with a green thumb can live in a house without a lush green lawn and backyard. You may get space in your backyard, or you have a yard that can look better. It takes time, expertise, and a good strategy to create a new lawn tailored to your requirements, and we are the ones who can do it! We can install any lawn, be it sod, hydroseed, seed, or artificial turf. From initial soil preparation to laying the final layer of mulch, our services are designed to make your dream lawn a reality.
Don't Hesitate to contact with us for any kind of information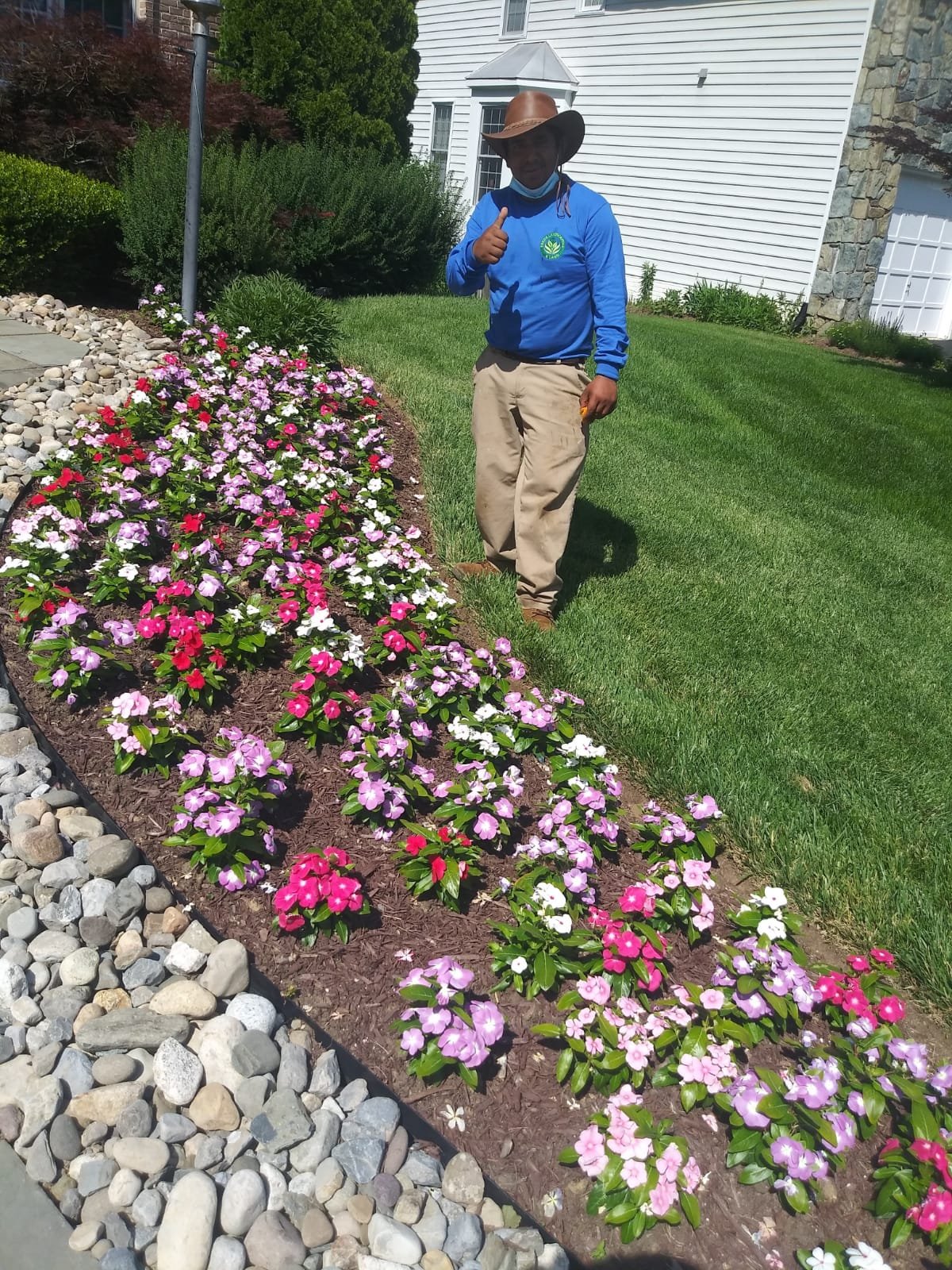 Contact us for a free quote
5 minutes of your time for a free quote, what are you waiting for?