Keep Your Lawn Free From The Piles Of Leaves with Fred's Landscaping

Lawn leaves removal is one of the most annoying chores, especially if you have several large trees or live near a forest. Leaves need raking, and they're not going to do it themselves. If not removed timely, they can cover your lawn, patio, and walkway, making your outer space look unappealing. If you can't do it yourself due to your busy schedule, the only option is to find someone else to do it for you.
Don't get caught up in the maelstrom of dead leaves and debris. We can help you get rid of them once and for all. Fred's Landscaping offers a complete range of lawn leaf removal services in Germantown, MD, including regular lawn maintenance and seasonal leaf-raking. We make removing lawn leaves fast, convenient, and easy! Get in touch with our expert landscapers today.
Call Us Today
How Our Landscapers Get Rid Of Leaves

Every year you have to battle the leaves and other plant debris when they fall from trees, bushes, and other landscaping plants. With our leaf removal services, your lawn will be clean in no time! Our reliable team will remove all the unwanted leaves from your lawn—no need to spend any more on rakes or blowers. We get rid of all of the debris for you while ensuring it goes somewhere safe for re-use at no additional cost!
We come equipped with all the tools and machinery needed to give your lawn the finesse it deserves. At first, we'll use mulching mowers and blowers to gather all the leaves and rake them in piles with the help of our scooping tools. Then, we'll clean your lawn b handpicking all the debris or branches left on the grass and the area around.
Seasonal Leaf Removal In Germantown, MD

With Fred's Landscaping LLC, you can get the most reliable leaf removal service near you in Germantown. We offer premium quality leaf removal for autumn and fall cleanup. Rest assured; we'll prepare your lawn for every season just the way you want. Fall and autumn are seasons when the temperature is dropping down. Because the growth slows down with the moisture in the soil, keeping your lawns free from leaves and debris will promote better lawn health.
We understand that you cannot blow the leaves from the plant and flower beds without damaging them. That is why we're here to do it for you. Whether you need progressive leaf cleanup or annual leaf removal, we are just a call away!.

We'll Help You Maintain Your Lawn

You want to get out of the house, go for a walk and enjoy the outdoors. What you don't want is to find your yard and patio full of dead leaves from the trees on your lawn! Everything is handled by certified professionals at Fred's Landscaping who know exactly how to remove dead leaves without damaging your lawn. Keep the green grass and have more time to enjoy it with our leaf removal services.

Dependable & Affordable Leaf Removal
Fred's Landscaping offers quality lawn services at very affordable prices. We collect and remove all the lawn leaves from your property whenever you need them. Our aim is to do the job right the first time! We aim at making your property looking lush and well taken care of. Our team works hard so that you don't have to do it yourself. We strive for perfection, so if you have any concerns, we'll address them on the spot. Regain the beauty of your lawn by giving us a call!

Don't Hesitate to contact with us for any kind of information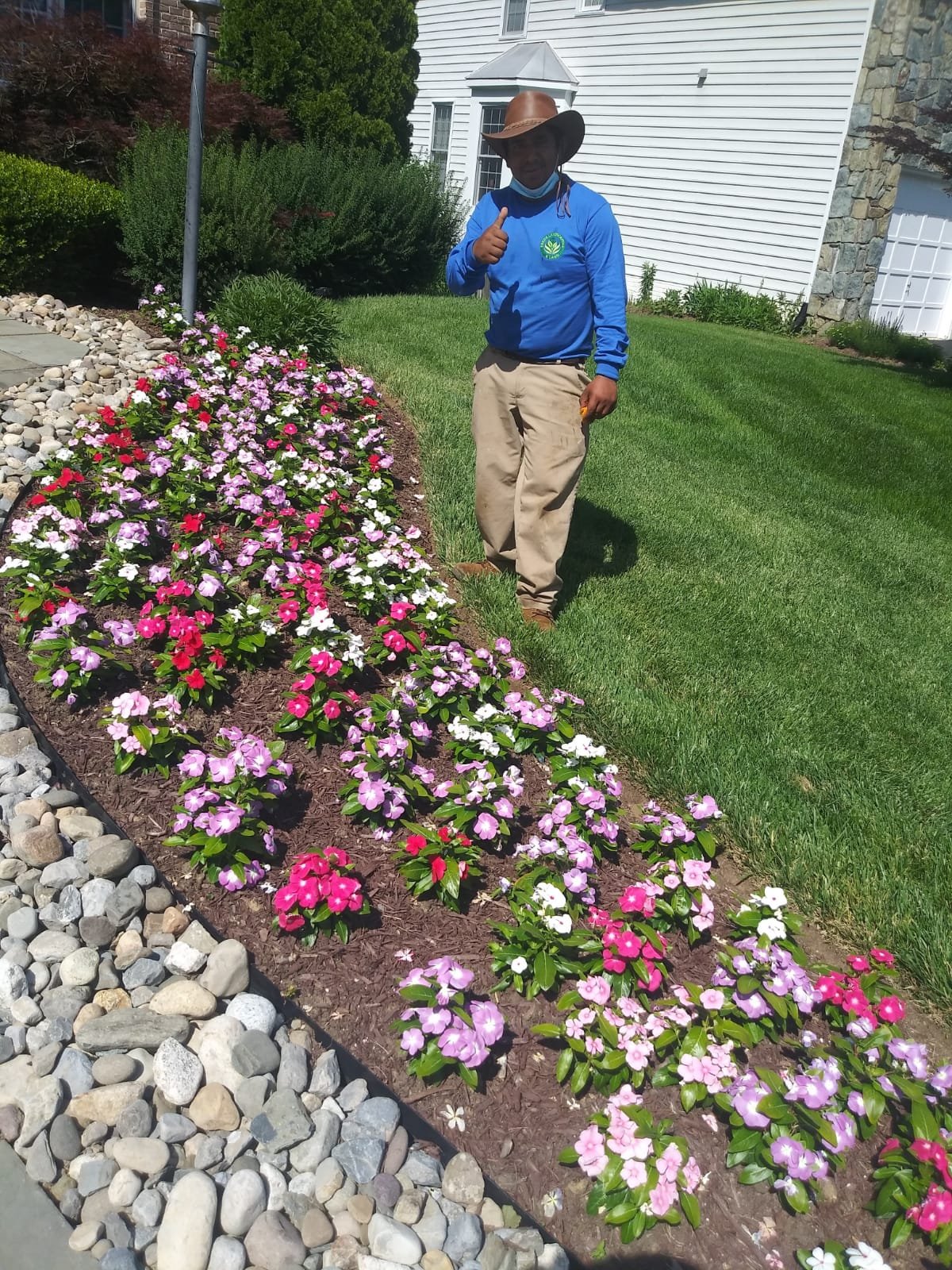 Contact us for a free quote
5 minutes of your time for a free quote, what are you waiting for?