We Provide the Best Landscaping Services Near Urbana, MD
It takes a lot to manage a location properly. You have to tend to the exterior as much as the interior. This involves mowing, gardening, and disposing of accumulated trash in relevant spaces. Landscaping has become a standard routine to empathize with other life forms outside your house. But where does one find suitable landscaping services in Urbana, MD? Easy! By contacting Fred's Landscaping Services.
At Fred's Landscaping Services, we prioritize customer needs to deliver the best possible experience for you. Here is a look at our facilities and how we do things!
Service That we Offer In Urbana, MD
Design and Planning
From analyzing the area to suggesting possible solutions, we start our landscaping process by getting familiar with your requirements. List all the required services and accessories to execute the process. A detailed examination is perfect for determining what will work and how it will be implemented.
Planting and Monitoring
We love populating your garden and lawns with lovely plants and flowers. Apart from inspecting the environment, we assess the quality of the soil and other various elements to help green life flourish in your area. Ensuring that all necessary life forms receive enough nutrients is vital to our planting strategy.
Lawn and Garden Maintenance
Whether pulling out weeds or mowing the grass, we can perform lawn and garden maintenance anytime. We ensure that your outdoors stay in great condition and make it a place for various life forms to thrive and grow. Maintaining and breathing life into your garden takes a lot of effort. It's more than just pretty visuals and greenery; it's an interesting collection of organisms and creatures coexisting in various zones.
Irrigation and Water Systems
From maximum water input to insertion and angle, we know everything to rinse your garden and lawn areas. Our dedication and commitment are unmatched to ensure that even the smallest aspect of the atmosphere remains suitable. Moreover, any equipment used for watering can also be repaired; from the good old hose to the advanced sprinkler systems, there is nothing we can't install or fix.
Accuracy and Precision
Our accuracy is unparalleled; how much grass to cut, how long an incision should be, the quantity of injected medicine in the fields, we know all these things and more. Our work quality is recognizable at a single glance. We do things uniquely and effectively, and this level of dedication is embedded in our work philosophy.
Custom Care
We customized our services to serve all your needs. We assess your lawn or garden needs and craft reliable plans to deliver their care. Refining our facilities, we curate a custom-tailored strategy to meet all your requirements.
Affordable Services
Our cost-effective rates are designed to accommodate all your landscaping needs in a suitable budget. With market competitive charges, our landscaping services are the best in Urbana, MD.
Don't Hesitate to contact with us for any kind of information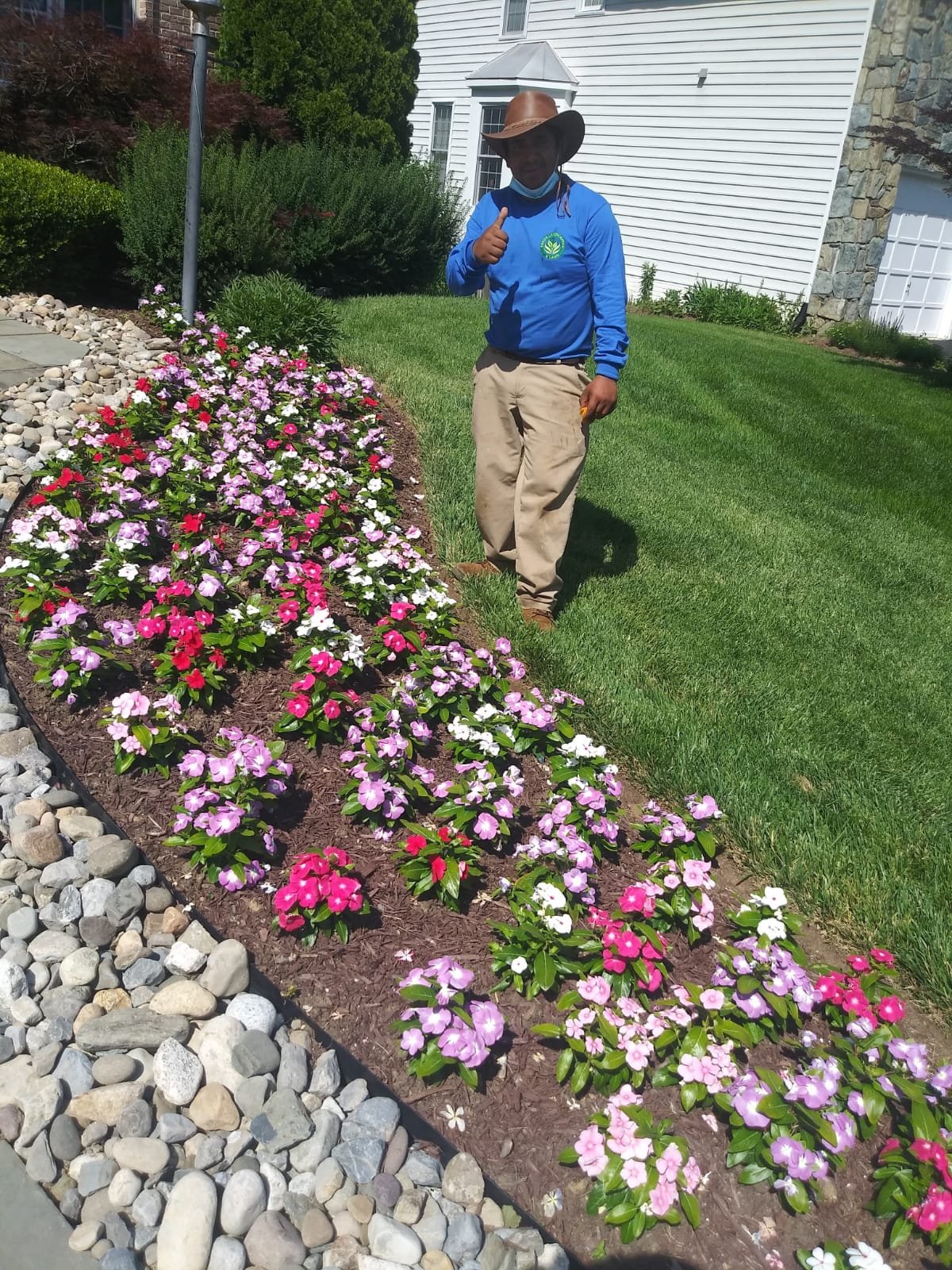 Contact us for a free quote
5 minutes of your time for a free quote, what are you waiting for?