Get The Exceptional Landscaping Services Near Ashburn, VA
A well-done landscaping can make your lawn look amazing. Even the minute trims or maintenance tips could pay off well. However, having the expertise of a landscaping pro can make things a lot easier and manageable. All you need is someone with solid skills and hands-on experience in the field, like the experts we have!
At Fred's Landscaping, we provide you with the best landscaping services in town! Our unparalleled knowledge and equipped set of tools are just what we need to resolve any landscaping concern. We give our best so your lawn can look its best.
What Fred's Landscaping Offer in Ashburn VA

Cleaning and Disinfecting
The more organized your lawn is, the more welcoming it will look. Our landscaping services help you get rid of any pests, insects, and harmful traces in your soil. From soil conditioning to pH and moisture, we balance and manage everything. Our nifty range of solutions and chemicals are designed to keep your lawn free of any issues. From assessing the garbage to collecting and removing, we take care of everything.
Knowledge and Expertise
We have unbound knowledge of all flowers and plants present in your lawn. Not only can we identify them but also ensure that they receive the nutrition and care most suitable to their nature. Our professional landscaping crew provides landscaping services in various regions including Ashburn and more in Vancouver. Hire us now and get your lawn the treatment it deserves.
Planting and Maintenance 
Are you planning to populate your lawn? There is no one better for the job than us! With the right combination of knowledge and expertise, we implement the best ideas to make your lawn look aesthetically pleasing and lively. We don't just plant, we also maintain and create long-term maintenance schedules to help keep your lawn in its best shape regardless of the weather and environment.
Growth Plans and Techniques
Is your lawn not giving the results you want? Contact the professionals at Fred's and get the problem sorted. Our specialized techniques and custom methods are designed to offer you the most convenient and quick growth solutions. With the most sustainable techniques and advanced landscaping services, we help you minimize damage, promote growth, and make the most out of your lawn. Our techniques are highly productive and reliable when it comes to efficient and useful landscaping details.
Debris and Insect Removal
Removing excess trash and lawn trash is vital for the health of individuals and plants in that area. We remove a variety of garbage like weed, pests, insects, and other harmful critters on your property. To give you a beautiful lawn, our experts utilize the best cleaning and disposal techniques to ensure a sustainable and durable solutions.
Why Choose Us Fred's Landscaping

Cost-effective Offers
Our lawn and garden landscaping services aren't just the best but are also known for being affordable and easy on the pocket. These wallet-friendly services help you save, collect, dispose, and enhance the look of your lawn within your budget. 
Hardwork and Honesty
Our crew functions with hard work, dedication, and honesty. We don't like to make claims and promises we can't fulfill. Our dedicated staff and professionals are always available to make your experience good and make your lawn look it's best.  
Reliable Services
There is no one like us in the landscaping game in Ashburn, Vancouver. When we are on the job, you can leave every bit of the worrying and let us do our thing with precision and accuracy. When it comes to efficient and reliable customer services, there is no one quite like us. 
Don't Hesitate to contact with us for any kind of information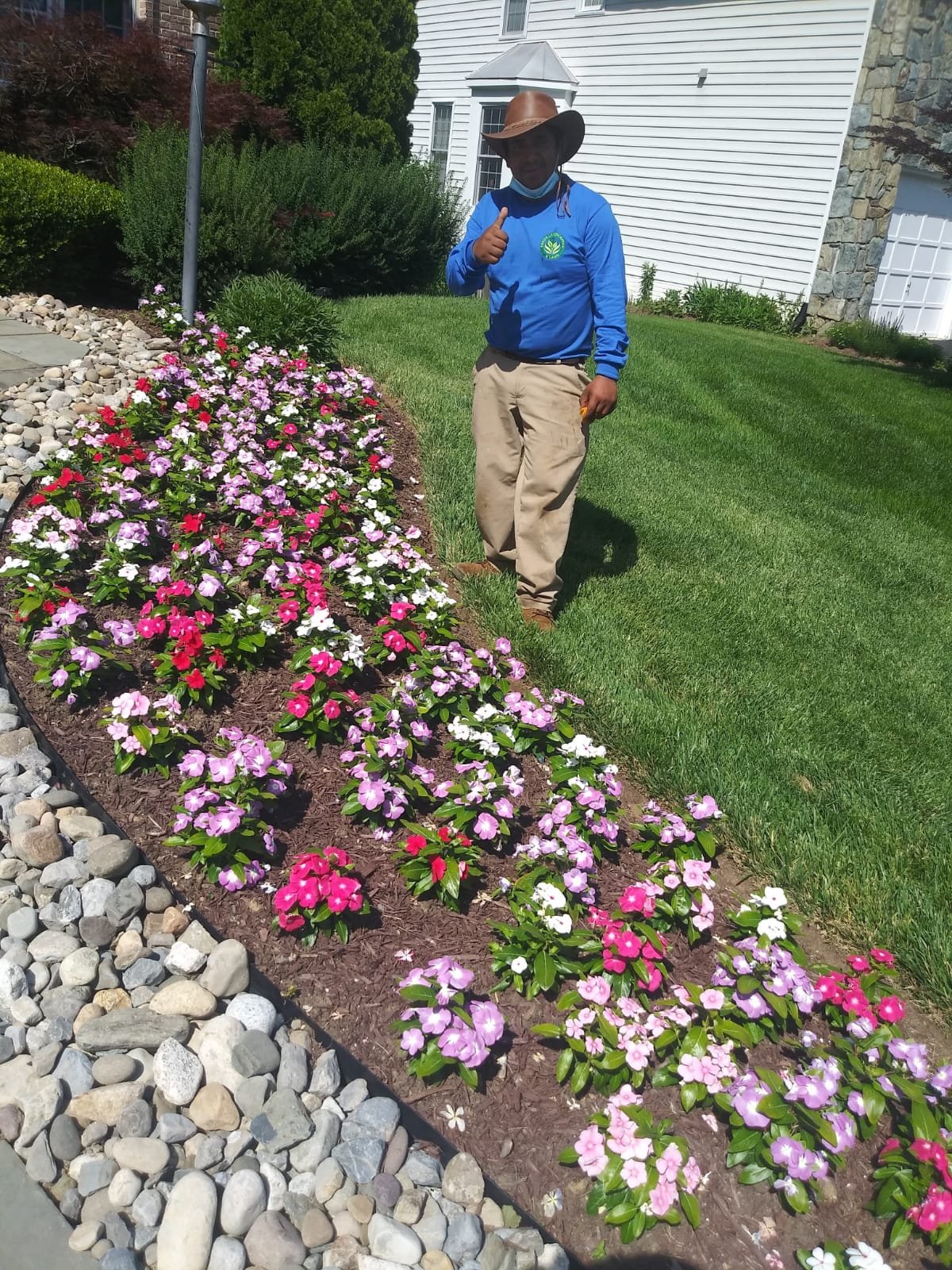 Contact us for a free quote
5 minutes of your time for a free quote, what are you waiting for?