Clarksburg's Premier Landscaping Services
Are you a homeowner in the serene town of Clarksburg, MD, facing the common landscaping dilemmas that come with maintaining a beautiful outdoor space? Look no further because Fred's Landscaping is here to solve your problems! Our team understands your challenges, from choosing the right plants and dealing with unruly trees to battling the winter snow and managing unruly leaves.
We're not just your typical landscaping service; we're your local problem-solvers. What sets us apart is our unwavering commitment to using high-quality materials and the best tools, ensuring your landscape looks fantastic and stands the test of time. And the best part? We make excellence affordable. Our team of professional landscapers is fully licensed and insured, giving you peace of mind as you watch your property transform into a scenic haven.
Ready to leave your landscaping worries behind? Contact us 301-212-0238 today, and let's make your Clarksburg landscape the envy of the neighborhood!
Full-Service Landscaping Company In Clarksburg
Planting Services
When it comes to enhancing the beauty of your landscape, plant selection is a critical starting point. At Fred's Landscaping, we take this process seriously. Planting isn't just about digging a hole and placing a plant. It's a meticulous process that we execute with precision. 
We employ industry-best planting techniques to ensure your selected plants take root and grow vigorously. This includes assessing soil quality, providing optimal spacing, and establishing proper planting depths. Our commitment to proper planting techniques sets the foundation for a thriving landscape that will continue to evolve and impress for years to come.
Lawn Mowing Services
A well-manicured lawn is the crown jewel of any beautiful landscape, and at Fred's Landscaping, we understand the importance of consistent lawn maintenance. With our consistent mowing services, achieving a perfect lawn isn't just a dream; it's a reality. Your property will stand out with a meticulously maintained lawn. Say goodbye to uneven patches, overgrown grass, and the hassle of DIY mowing. We handle it all so you can sit back, relax, and relish the beauty of your immaculate lawn.
Tree Pruning
Healthy and well-maintained trees enhance your property's beauty and contribute to a safer environment. Our tree pruning services are designed to ensure your trees are in the best condition.
We use safe and effective pruning methods to trim your trees while preserving their natural beauty. Our expert arborists know the science behind pruning, ensuring your trees thrive. Tree health is our priority. Our pruning techniques promote tree health, preventing diseases and ensuring a longer life for your green companions.
Spring CleanUp
Spring is a time of renewal, and your landscape should reflect that. Our spring cleanup services prepare your outdoor space for the season, removing debris and preparing for fresh growth. With a focus on debris removal and lawn inspection, our spring cleanup ensures that your landscape starts the season fresh and vibrant, making your property the neighborhood envy.
Leaf Removal Services
Autumn in Clarksburg brings a wave of falling leaves, and our leaf removal services help you manage the seasonal foliage, keeping your lawn healthy and beautiful. We employ efficient methods to remove leaves without damaging your lawn, preventing potential damage and ensuring your landscape looks pristine throughout the season.
Sod Installation
Sod installation is a quick and effective way to transform your landscape. At Fred's Landscaping, we'll help you choose the right sod for your property, whether you want a lush lawn or an easy-care landscape. Proper ground preparation is key to successful sod installation, and we'll ensure your soil is ready to support your new sod for a beautiful and enduring result. We also provide valuable maintenance tips to ensure your new sod thrives, keeping your landscape looking great for years.
Snow Removal Services
Clarksburg's winters can be both magical and challenging. While the snow brings a picturesque scene, it can also create obstacles. That's where our snow removal services come in. We're here to ensure your property remains safe and accessible during the snowy season so that you can continue your daily routines without interruptions.
Our commitment to your safety and convenience means we use the latest snow removal equipment and proven techniques. We understand efficient and safe snow removal is essential for preventing accidents and property damage. From shoveling and plowing to de-icing, we have the expertise and tools to handle all winter conditions.
Meet Our Expert Landscapers
Our team is at the heart of Fred's Landscaping, and we take pride in introducing you to our experts. When you choose us, you're choosing a team with a wealth of experience in all things landscaping. Our professionals have successfully handled various projects with unique challenges and requirements. Rest assured, your property is in capable hands.
We're not just about offering services but about creating art in your outdoor space. We enjoy watching your landscape transform into something extraordinary, reflecting our commitment to excellence.

Affordable Landscaping Solutions
While we deliver top-notch quality, our landscaping solutions remain affordable. We believe every homeowner deserves a stunning landscape, regardless of budget. Our commitment to affordability ensures that you can achieve the landscape of your dreams without exceeding your financial limits.
Discover the value of quality landscaping. Contact us for a transparent discussion of our pricing structure and how you can elevate your property's beauty!
Embracing Green Solutions
We actively seek innovative green solutions to tackle landscaping challenges, ensuring your outdoor space is beautiful and eco-conscious. Our eco-friendly landscaping practices aim to minimize environmental impact while ensuring your property remains a picturesque haven in Clarksburg. We actively engage in responsible waste disposal, efficient water usage, and environmentally conscious landscape design. By choosing us, you enhance your property's beauty and contribute to a greener, more sustainable future.
Serving Clarksburg and Beyond
Clarksburg, MD, is more than just a location; it's a community that embraces the best of both worlds – the charm of a close-knit town and the opportunities of a larger city. It's a place where families grow, friendships are nurtured, and natural beauty surrounds every corner.
Our dedication to creating stunning landscapes extends well beyond city limits. Explore our service area to discover if we can bring our top-quality landscaping services to your neighborhood. We're continuously expanding our reach to accommodate more homeowners needing exceptional landscaping solutions.
Don't Hesitate to contact with us for any kind of information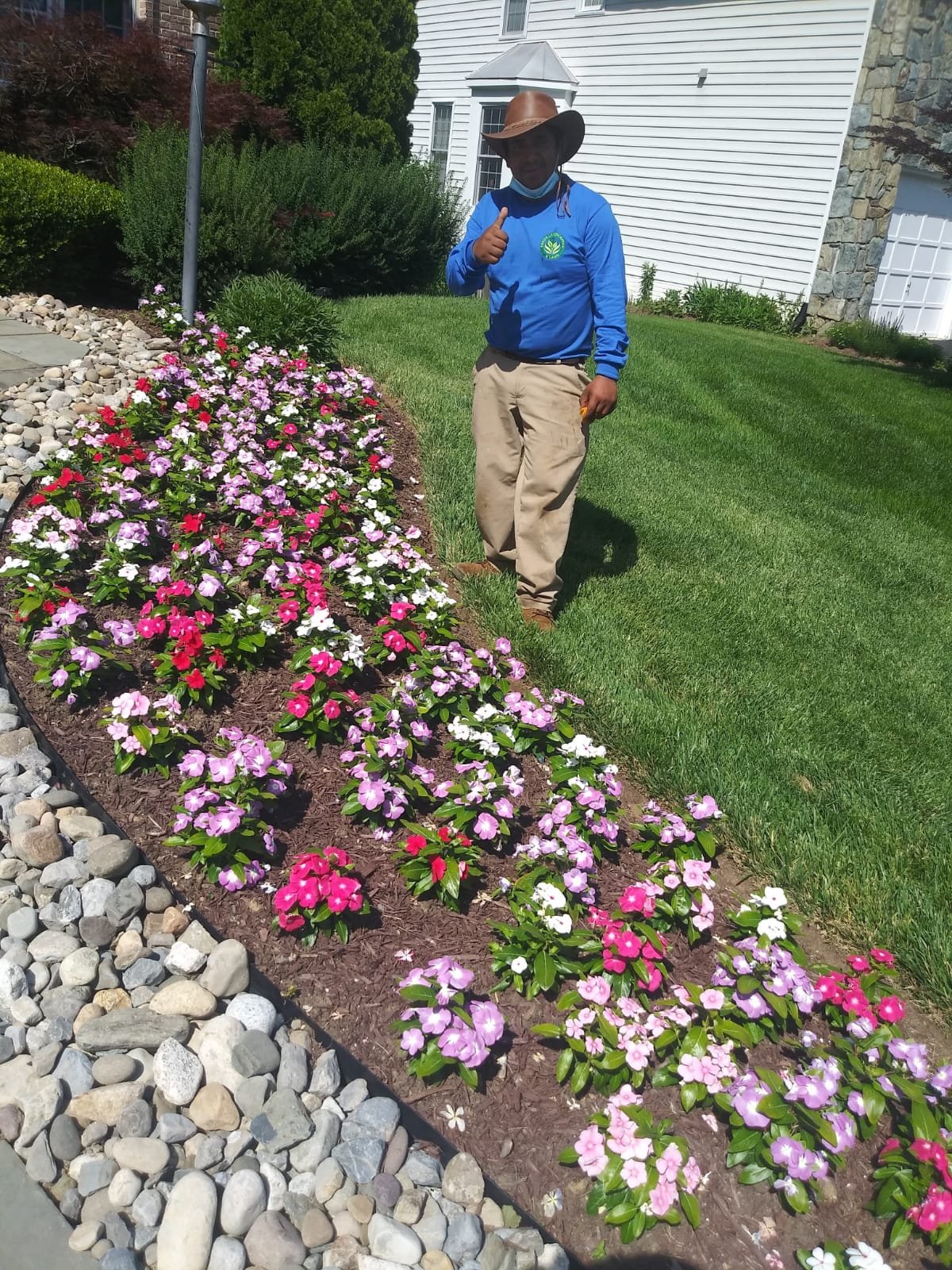 Contact us for a free quote
5 minutes of your time for a free quote, what are you waiting for?