Providing Unmatched Landscaping Nearby Buckeystown, MD
Your gardens deserve all the love they can get. They need delicacy and precision to give desirable results. But that also means that the hand of an expert would be a better choice than an amateur's touch or examination. At Fred's Landscaping Services, we consider plants and flowers a vital part of the location. We exhaust all efforts and resources to smartly and conveniently keep your garden/lawn alive and thriving.
Service That we Offer In Buckeystown, MD
Tree Care and Pruning
Apart from the basic activities like watering, irrigation, and maintenance, we also prune your trees and shrubs. Our landscaping services are rooted in efficiency and high-quality care. So you can rest assured and watch us create the most reliable atmosphere for every tree you are growing or plan to grow in your little green space.
Seasonal Adjustments
Every season brings its favors and struggles, affecting plants and humans. The ecosystem needs more push to adjust and grow in such uncertain conditions. We can create a seasonal plan for all the components based on everything that grows in your little green sanctuary. From the apt temperature and moisture to the elements and soil density, we know everything that makes your plants and flowers give their best.
Soil Testing and Pest Control
Is the pH of your soil high or low? Is your soil ridden with any unhealthy chemicals? Are there any insects or pests in your garden? If you want the answers to any of these questions, contact the landscaping experts at Fred's. Get rid of any harmful critters or insects damaging the plants in your lawn. We have all the solutions to free your landscapes of any issues and harmful presences. The professionals at Fred's believe that it's an art form to determine and implement the right soil texture based on each type of plant and grass and make it resilient against any form of weather or external threats.
Garbage Removal
Our landscaping services aren't just about growing and shedding and trimming; they also include effective removal and trash disposal. From organizing the trash to finding the right methods to eliminate it, we cover all responsible and sustainable disposal steps. We know what needs to be completely eradicated from your garden and what can be turned into useful compost. Our environment-friendly recycling methods are what make our services special and aware.
Reliable and Quick
We observe, identify, and implement quickly. No matter how tedious or complex the issues are, once we are in the game, you can bet that we won't quit until we have solved it for you entirely. Our solutions are fast, convenient, and affordable.
High-quality Mediums
We use the best tools and mediums to provide perfect landscaping solutions. With durable techniques and conscious resources, we choose solutions that can last a while and help you reap the best benefits and visuals.
Responsive Staff
Our staff is always available to provide you with reliable solutions. We are amongst the best landscaping providers in Buckeystown, MD. And our reliable customer service deserves all the credit for that. With accurate estimates and practical plans, we are great at what we do.
Don't Hesitate to contact with us for any kind of information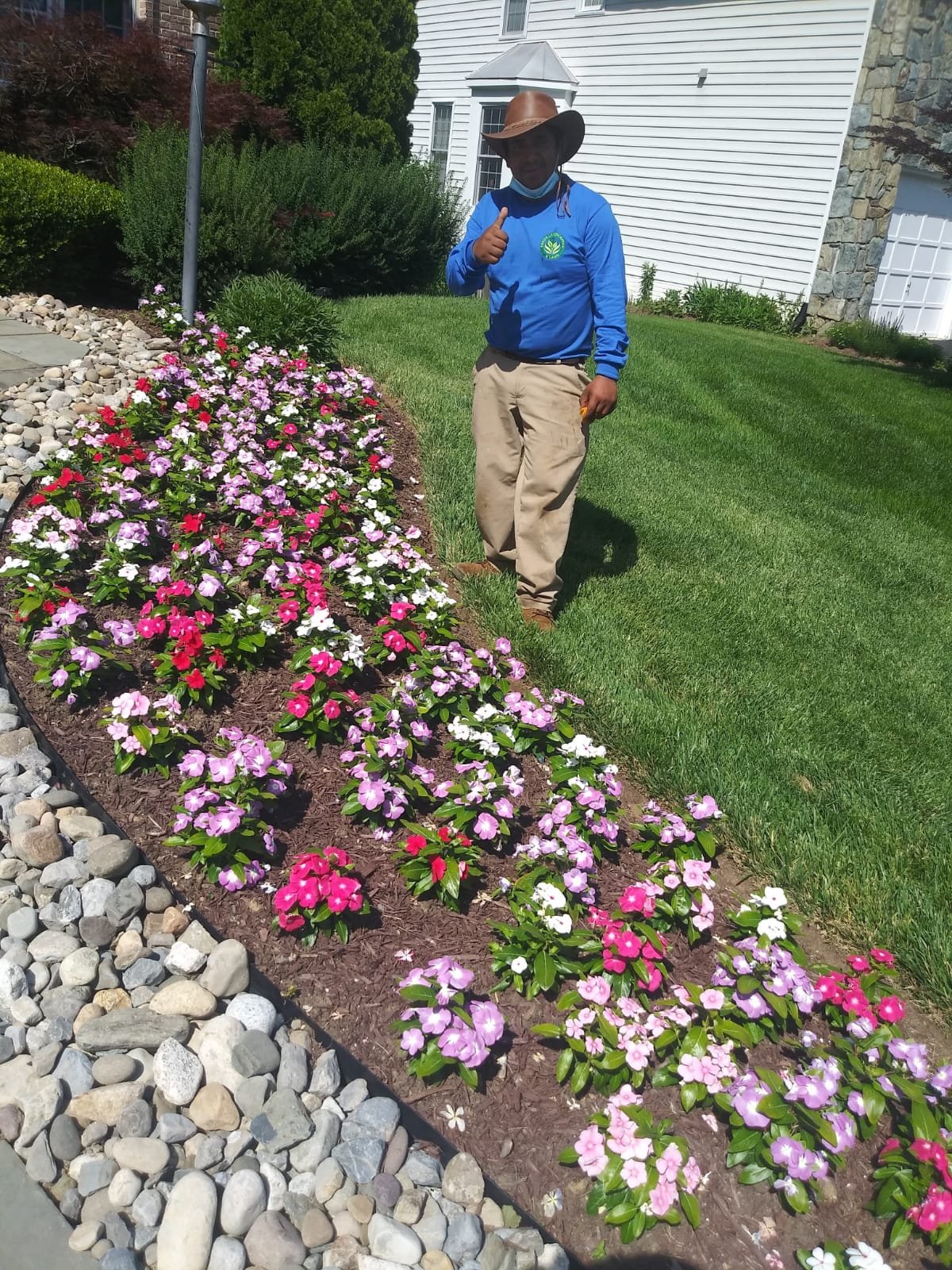 Contact us for a free quote
5 minutes of your time for a free quote, what are you waiting for?